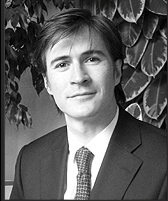 Dr. Vincent CASSIERS
Lawyer in Brussels – Belgium
Specialized in intellectual property law
Lecturer at University of Louvain
Languages: English, French, Dutch
Lawyer at Sybarius Avocats in Brussels as well as a lecturer at the University of Louvain. He is specialised in the intellectual property field and is the editing secretary of the intellectual property rights journal (Buylant) since 2012.
He graduated in law from the Université catholique de Louvain (UCL) and he also has a diploma of specialized studies (LLM) in the law and management of information and communication technologies from the University of Namur (CRID-FUNDP). He holds a PhD in law (thesis on the legal protection of business information).
Vincent Cassiers is lecturer at the Université catholique de Louvain and at the Université catholique de Lille. He is professor of intellectual property for the junior lawyers at the Brussels Bar.
In addition to his scientific activities, Vincent Cassiers is the author of various publications in the field of intellectual property and business law.
Notably, and in collaboration with Bernard Remiche, he has written a reference book on Patent law (Droit des brevets d'invention et du savoir-faire. Créer, protéger et partager les inventions au XXIème siècle, Bruxelles, Larcier, 2010, 740 p.).
Vincent Cassiers is secretary of the editorial board of the review « L'Ingénieur-Conseil / Intellectual Property » published by Larcier and member of the Board of Directors of the International Association of Economic Law (AIDE).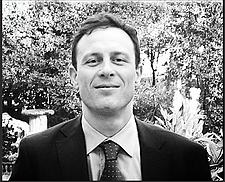 Dr. Alessandro CHECHI
Lawyer in Geneva – Switzerland
Specialized in international and cultural law
Assistant professor at the Art-Law Centre of the University of Geneva
Languages: Italian, English, French, Spanish
Lawyer in Geneva and a post-doctoral researcher at the Art-Law Centre of the University of Geneva and lecturer in public international law at the Université Catholique of Lille.
He is reporter for Italy of the International Law in Domestic Courts – Oxford University Press project (http://opil.ouplaw.com/home/oril), and member of the AHRC Network 'World Heritage Sites for the Nation'.
He is the author of the book The Settlement of International Cultural Heritage Disputes (Oxford: Oxford University Press, 2014), and member of the Editorial Committee of the Italian Yearbook of International Law. Currently, his main research areas cover international cultural heritage law, international dispute settlement, international organizations, and the law of international immunities.

Dr. Leonardo MASSAI
Lawyer in Florence – Italy
Specialized in international and EU environmental law
Visiting Professor at the Catholic University of Lille
Languages: English, French, Italian
Climate change lawyer and policy specialist and is an Acclimatise Associate based in Italy.
Leonardo is experienced in offering training, assistance, advisory services, capacity building, research and teaching on international, regional and national climate change law and policy.
In his current role, he provides direct counsel – mainly to developing countries – on international environmental law, climate change, clean energy, forestry, climate compatible development plans and multilateral negotiations. He also has experience consulting to both private and public entities on these topics.
Leonardo holds a Ph.D. in Climate Change Law and is also associated with academic institutions where he regularly lectures in EU Law, International and EU Environmental Law, Climate Change Law and Human Rights and Environment. He has a strong record of publishing articles in peer reviewed journals and is currently editor of several journals and portals on the subject.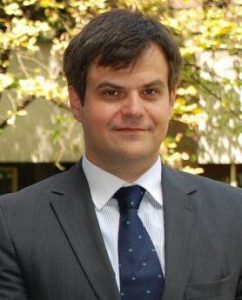 Dr. Veljko MILUTINOVIĆ
Lawyer in Belgrade – Serbia
Specialized in competition law
Assistant professor at the Graduate School of Business Studies in Belgrade
Languages: Serbian, English, Italian, French
Lawyer in Belgrade & assistant professor at the Graduate School of Business Studies in Belgrade since 2011, where he teaches business law, international business law and EU law. In 2012-2013, he was also a Jean Monnet Fellow at the Robert Schuman Centre for Advanced Studies in Florence. Prior to that, in 2008-2010, he was a an associate with the law firm Wolf Theiss in Belgrade and, in 2007-2008, a trainee at the European Commission, DG Competition in Brussels. He holds a Ph. D in law from the European University Institute, an LLM from the University of Bristol and an LLB from the University of Essex.
Although his interests are broad, Veljko's area of special expertise is competition law (primarily EU competition law and Serbian competition law). He has also conducted high-level research on issues of EU constitutional law, human rights, international trade, telecoms regulation and comparative private law. He has experience in Serbian business, trade and energy law.
Veljko's publications include the highly acclaimed book: The 'Right to Damages' under EU Competition Law: from Courage v. Crehan to the White Paper and Beyond (The Hague, Kluwer Law International, 2010), as well as several articles and chapters in edited monographs. In the past five years, was a speaker and/or lecturer in ten international and three domestic conferences/workshops/seminars, including one competition law training seminar for European civil judges and another one for Serbian in-house counsel and managers.
Among others, Veljko is a member of the Editorial Advisory Board of the European Journal of Legal Studies in Florence, the Mediterranean Competition Council in Brussels/Geneva and the Business Lawyers' Association of Serbia in Belgrade.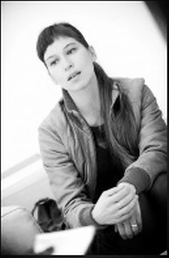 Dr. Emilia MIŠĆENIĆ
Lawyer in Croatia
Specialized in European and international private law
Assistant professor at the University of Rijeka
Languages: Croatian, English, Italian, French, German
LL.M. (Saarbrücken), S.J.D. (Graz), Assistant Professor at the Chair of European and Private International Law, Faculty of Law, University in Rijeka (Croatia); Master of European Law in European Integration, LL.M.Eur from the Europa-Institut of the Saarland University (2006); J.S.D. in European Private Law from the Faculty of Law, Karl-Franzens University, Graz, Austria (2009); Member of the Working Group on the Chapter 28 – Consumer and Health Protection – within the context of the Accession Negotiations of the Republic of Croatia with the European Union (2006-2007); Member of the scientific working group within the Civil Law Forum for the South East Europe; Member of the scientific working group within the Trento Common Core Network on European Private Law; Member of the working group within the scientific project "Croatian Terminology for EU Legal Terms" financed by the Croatian Science Foundation (results available in the electronic database STRUNA of the Institute of Croatian Language and Linguistics: http://struna.ihjj.hr/ ); executive manager of the Institute of European and Comparative Law, Faculty of Law, University of Rijeka; research periods at: Hamburg Max Planck Institute for Comparative and International Law, International and European Public Law Institute, University of Tilburg, Europa-Institut, Saarland University, Faculty of Law, Karl-Franzens University etc.
In 2011 the Annual National Science Award for Junior Researcher in the field of social sciences by the National Science Awards Committee of the Croatian Parliament for the monograph: Čikara, Emilia, Gegenwart und Zukunft der Verbraucherkreditverträge in der EU und in Kroatien, Die Umsetzung der Richtlinie 87/102/EWG und Richtlinie 2008/48/EG in das deutsche, österreichische und kroatische Verbraucherkreditrecht, Berlin-Münster-Wien-Zürich-London, LIT Verlag, 2010 (http://www.litverlag.de/isbn/3-643-50109-7 ); In 2012 express quotation in the opinion of the Advocate General of the Court of Justice of the European Union by Prof. Dr. Verica Trstenjak in the Case C-453/10, Pereničová et Perenič; In 2012 the Prize of the Foundation of the University of Rijeka.
In 2013 selected by the Ministry of Science, Education and Sports as one of twenty most successful research assistant in the Republic of Croatia fulfilling special criteria of excellence (http://public.mzos.hr/Default.aspx?art=12293).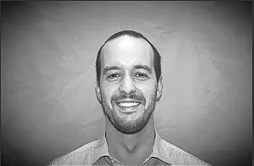 Dr. Norberto NUNO GOMES DE ANDRADE
Lawyer in California – USA
Specialized in information technology and intellectual property law
Researcher at UC Berkeley School of Law
Languages: Portuguese, English, Spanish, Italian, French
Lawyer in San Francisco, previously Postdoctoral scholar at UC Berkeley School of Law, Berkeley Center for Law & Technology (BCLT), and a Fellow at the Hague Institute for the Internationalisation of Law (HiiL, The Netherlands). At Boalt Hall, Norberto is conducting comparative research on US and European IT Law and policy issues, namely privacy, intellectual property, content regulation and advertising. He is also developing foresight methods and studies (information gathering and scanning, trend extrapolation, scenario development, implications analysis) regarding the regulation of new technologies.
Before moving to the US, Norberto was a Legal Researcher and Scientific Officer at the Institute for Prospective Technological Studies (IPTS) of the European Commission's Joint Research Centre. At the IPTS, Norberto led various research projects concerning the legal aspects of privacy, identity and data protection in Europe. Norberto holds a PhD in Law and Technology and a MRes from the European University Institute (Italy), an MA in International Relations and European Studies from the Central European University (Hungary), and an LLB from the University of Lisbon. In 2007 he was a Visiting Scholar at the Singapore Internet Research Centre (SiRC) of Nanyang Technological University. Previously he worked as a legal expert in the field of telecommunications at the External Relations Department of the Portuguese Regulatory Authority for Communications (ANACOM, Portugal). Norberto has also been involved in several research projects dealing with the interaction between human rights and new technologies, namely in Brazil and Italy. His research interests are focused on Law and Technology, namely on issues of Privacy and Data Protection, Internet Law and Cyberspace Regulation, EU Law, Human Rights Law, Intellectual Property, Digital Identity, Social Networks, Telecommunications Law and Cloud Computing. Norberto is also interested in prospective legal studies regarding the future of the Internet. In 2009, he co-edited and published "Law and Technology: Looking into the Future Selected Essays"; and in 2013 he co-edited and published "New Technologies and Human Rights: Challenges to Regulation" (Ashgate).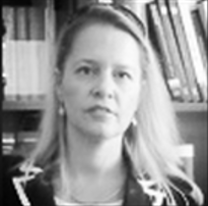 Dr. Reka SOMSSICH
Lawyer in Budapest – Hungary
Specialized in EU law
Associate Professor at ELTE University
Languages: Hungarian, English, French

 Lawyer in Budapest. She has been teaching at the Faculty of Law of ELTE University for 13 years both at graduate and at post-graduate level in Hungarian, in English and in French. Her field of interest is the uniform interpretation of EU law and closely connected to this subject, the multilingual drafting and interpretation of European legislation.
She   defended her Phd thesis in 2007 on the linguistic expression of the concepts of EU law. Reka's publications are focusing on language related problems or challenges of interpreting EU law and concepts by national jurisdictions in general.
Working in the Ministry of Justice between 1997 and 2009, where she was heading the EU Law Department for five years, she gained practical experience on how EU institutions, the decision-making process and the implementation at national level work.
Between 2004 and 2009 she was appointed as agent of the Hungarian Government before the Court of Justice of the European Union. Since 2009 she is a full-time lecturer and researcher at the University and participated in several projects and research programmes financed or supported by the European Commission (multilingual drafting, reception of EU law in the new Member States). As an external expert on the approximation of laws, she participated in several twinning projects on Moldova and Kosovo. Since 2012 Reka is the academic coordinator of the LL.M programme European and International Business Law at the ELTE, first LL.M programme in Hungary.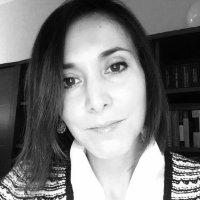 Me. Paola TOBON GRAFFET
Lawyer in Paris, Madrid, Milan, Lisbon
Specialized in international business law
Visiting Professor at Catholic University of Lille
Languages: Spanish, Portuguese, English, French
French and Spanish lawyer specialised in International Business Law. Partner at GT Avocats based in Paris and Montpellier, she deals with cases in family law, civil law, business law and international private law.
The close relations with law firms in Latin America (Argentina, Bolivia, Brazil, Chile, Colombia, Costa Rica, Cuba, Ecuador, Guatemala, Honduras, Mexico, Nicaragua, Panama, Paraguay, Peru, Dominican Republic, El Salvador, Uruguay and Venezuela) allow her to handle all kinds of commercial operations, contractual and litigation in these countries.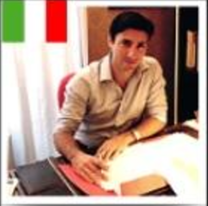 Dr. Giuseppe-Matteo VACCARO-INCISA
Lawyer in Paris, Milan and Florence – Italy
Specialized in public international law
Associate Professor at IESEG Paris
Languages: English, Italian, Spanish, French
Lawyer in Italy and Professor (AP) of International Dispute Settlement and International Law (IESEG Paris) and Visiting Professor of advanced Public International Law and International Investment Law (Catho-Lille).
Ph.D. magna cum laude in International Law (Geneva, 2014); advanced LL.M. in International Dispute Settlement (IHEID, MIDS, 2009); M.Sc. in Law with focus on international media & TLC (Bocconi, 2007). Admitted to the bar of Madrid (2010) and Florence (2012); expected to join the bar of England and Wales (2016).
Dr. Vaccaro-Incisa's practice focuses on international contract negotiation and alternative dispute resolution (ADR), with specific regard to international arbitration.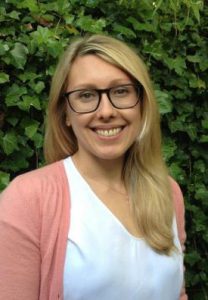 Me. Maria WEIMER
Lawyer in Amsterdam – Netherlands
Specialized in international and European law
Assistant Professor at Amsterdam University
PhD from the European University Institute
Languages : Russian, German, English, French, Dutch, Italian, Spanish

Assistant professor in EU law at the Law Faculty of the University of Amsterdam and a senior research fellow at the Amsterdam Centre for European Law and Governance (ACELG). Before joining ACELG Maria Weimer worked as a post-doctoral researcher and lecturer at the Department of International and European Law of Maastricht University (2011-2013).
She is an associate scholar of the Maastricht Centre for European Law (MCEL). She holds a PhD from the European University Institute in Florence, where she wrote a thesis on the constitutionalisation of EU administrative governance of GMOs.
Maria Weimer studied law in France (Université d'Aix-Marseille), Germany (Hamburg University), and Italy (European University Institute). In Germany she passed the First State Examination in Law with honors (Prädikat) among the top 5 % of her year (2003). After graduation, she worked as a research assistant and tutor at the Department for Public Law of Hamburg University (2003-2005). She also holds a Master of Research from the European University Institute (2006). In 2008/2009 she accomplished a traineeship at the Legal Service of the European Commission.
In 2012 Maria Weimer has been awarded a personal research grant by the Netherlands Organization for Scientific Research (NWO) to carry out a research project titled "Defending European values in the World Trade Organisation? Exploring the relationship between EU regulation, WTO law, and the social disintegration of markets."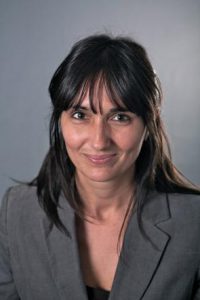 Me. Silvia D'ASCOLI
Lawyer in The Hague – Netherlands
International criminal prosecutor
Specialized in international criminal law at ICTY
Languages: Italian, English, French

Italian lawyer and an international criminal prosecutor who has worked for more than 10 years in the field of International Criminal Law and Human Rights. Since 2007, Silvia has served as legal officer and prosecuting attorney for the Office of the Prosecutor (OTP) of the UN International Criminal Tribunal for the Former Yugoslavia (ICTY), conducting trial advocacy both orally in court and in written legal submissions. In this capacity, Silvia has worked for both the Trial and the Appeals Section of the OTP, focusing on war crime cases concerning Kosovo and Bosnia. She is currently working on the case Prosecutor v. Ratko Mladić.
From 2004 to 2007, Silvia worked as a researcher at the European University Institute (Florence, Italy), where she obtained her Ph.D in Law in 2008. She regularly publishes in international legal journals on international criminal law and human rights, and she is the author of a monograph on Sentencing in International Criminal Law, published in 2011 by Hart Publishing, Oxford.
Silvia conducts lectures and trainings in international criminal law, international human rights law and international and hybrid tribunals and courts. Since 2011, she is a visiting lecturer in human rights and international tribunals at the Université Catholique de Lille & Paris (Faculté Libre de Droit de Lille, France).
Silvia's experience also includes work with NGOs (Amnesty International, Advocats Sans Frontières). Silvia collaborated with Amnesty International (AI) from 1997 to 2007 and was involved in human rights research and training at national and international level on behalf of AI. In this capacity, she served as a trainee within the Italian Training Network of Amnesty International; she was a member of the national committee on refugee and immigration issues; a member of the Board Committee on International Policy; a research assistant at the International Secretariat of AI, in London; and a member of the Italian Delegation to the 2007 International Council Meeting of Amnesty International, held in Morelos, Mexico.
Silvia is also a member of the Justice Rapid Response's Roster of Experts for human rights investigations and legal analysis of human rights violations in conflict zones.